Design inspiration from the inner sanctum
We started the brand redesign journey by traveling to the source: Qgroup's majestic headquarters in Malmö. Velvet sofas, brass-clad bars, curved lines — the grandeur of Great Gatsby parties game straight to mind.
Described as "a fusion of late-night Paris and classical studio", this place spoke volumes about the spirit of Qgroup and its technical prowess. This became the inspiration for Qgroup's new identity — but how to take it digital?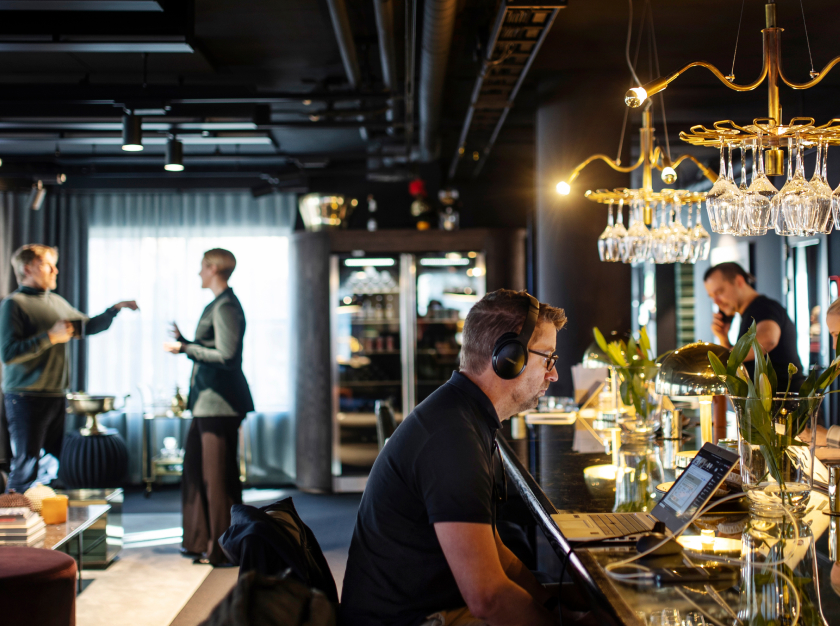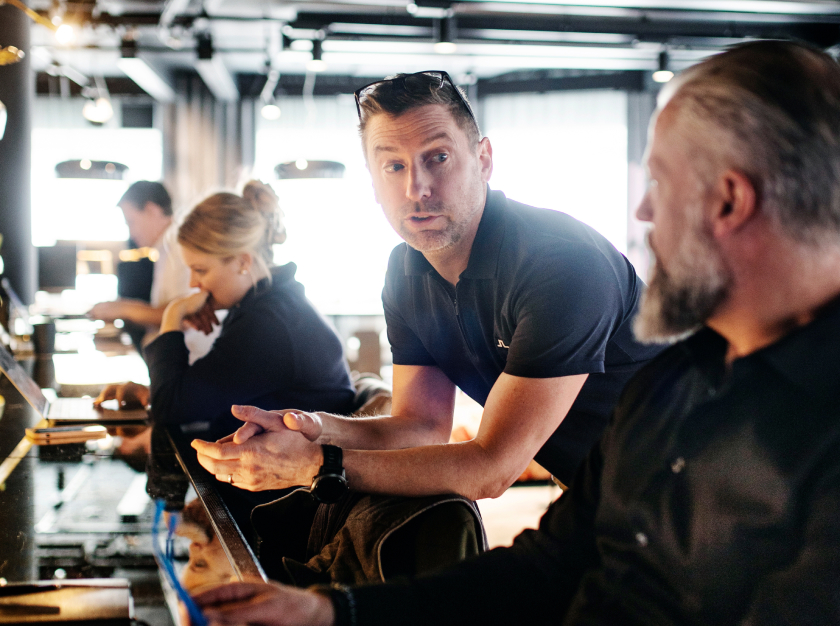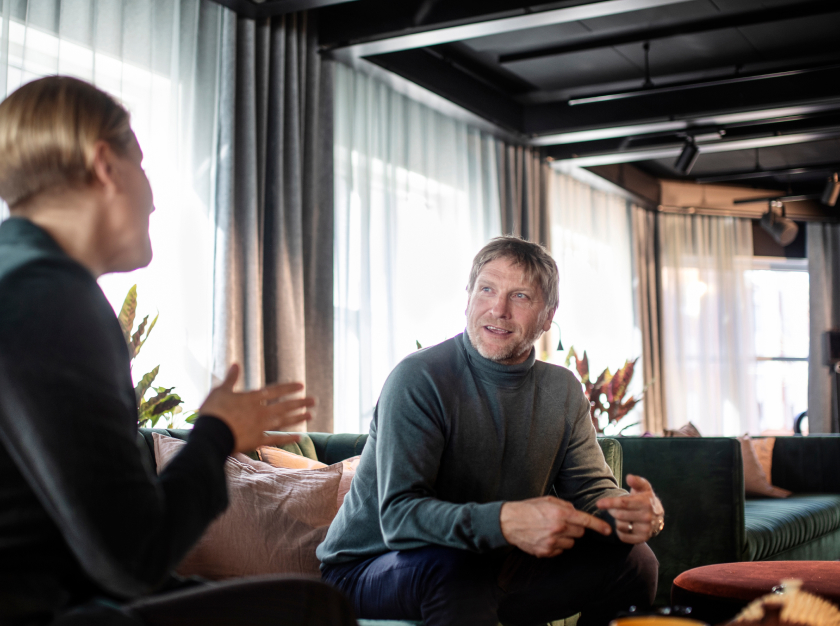 The concept: Tech Deco
Once back in the Studios in Gothenburg, we got to work on a new visual identity we dubbed Tech Deco.
We started off by selecting new fonts with modern appeal, but Gatsby charm. The soft and swanky serif font Lora brings on the nostalgia, while the sans-serif Karla means (digital) business. Together they create bold, elegant statements.
The color palette also needed to infuse the brand with a modern and dynamic feel. We combined luxurious metals with tech-inspired pop colors.
We also fashioned new 1920s-meets-modern-tech illustrations that could be used in a number of ways, from bullet points to Powerpoint slide decor.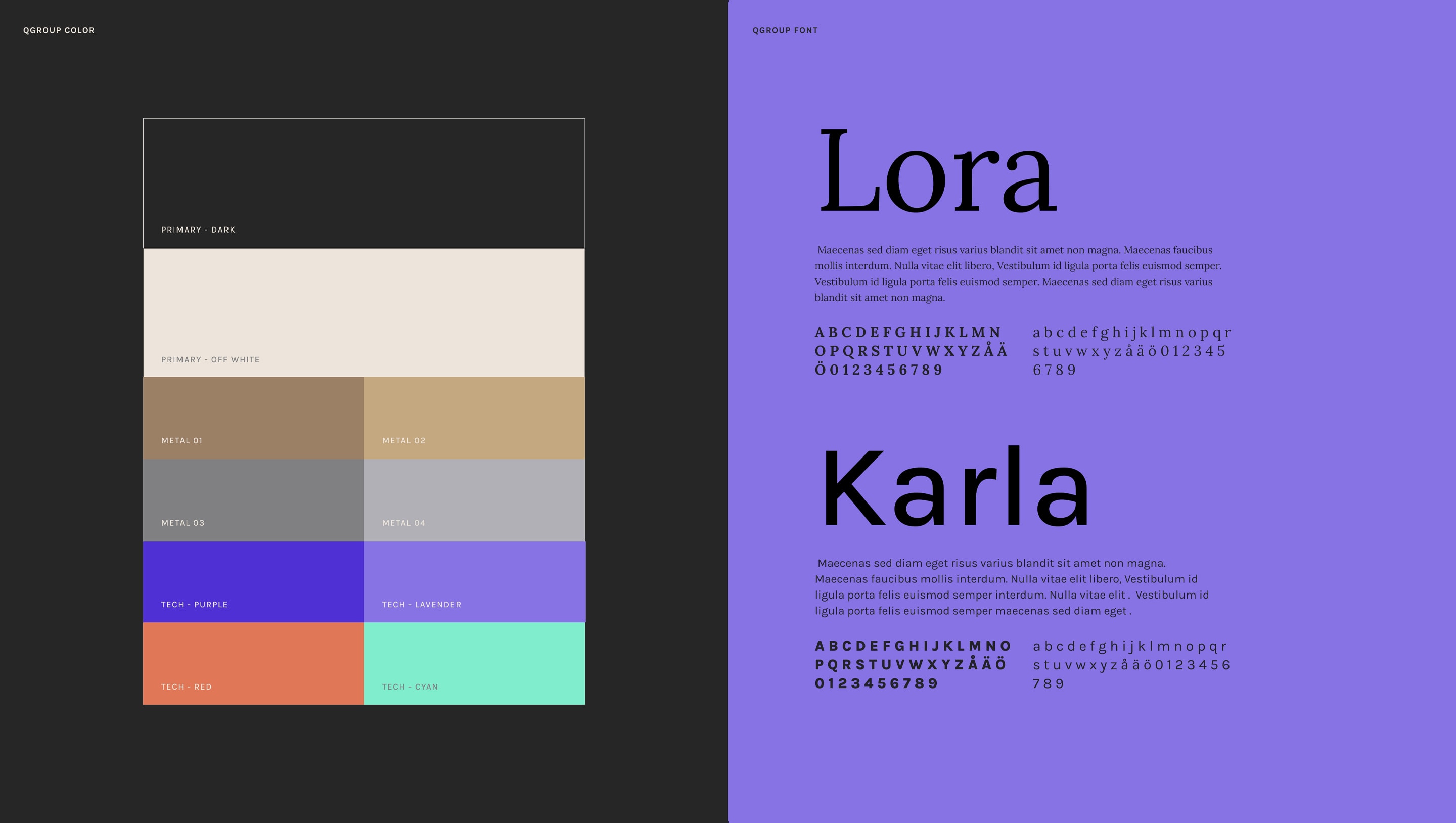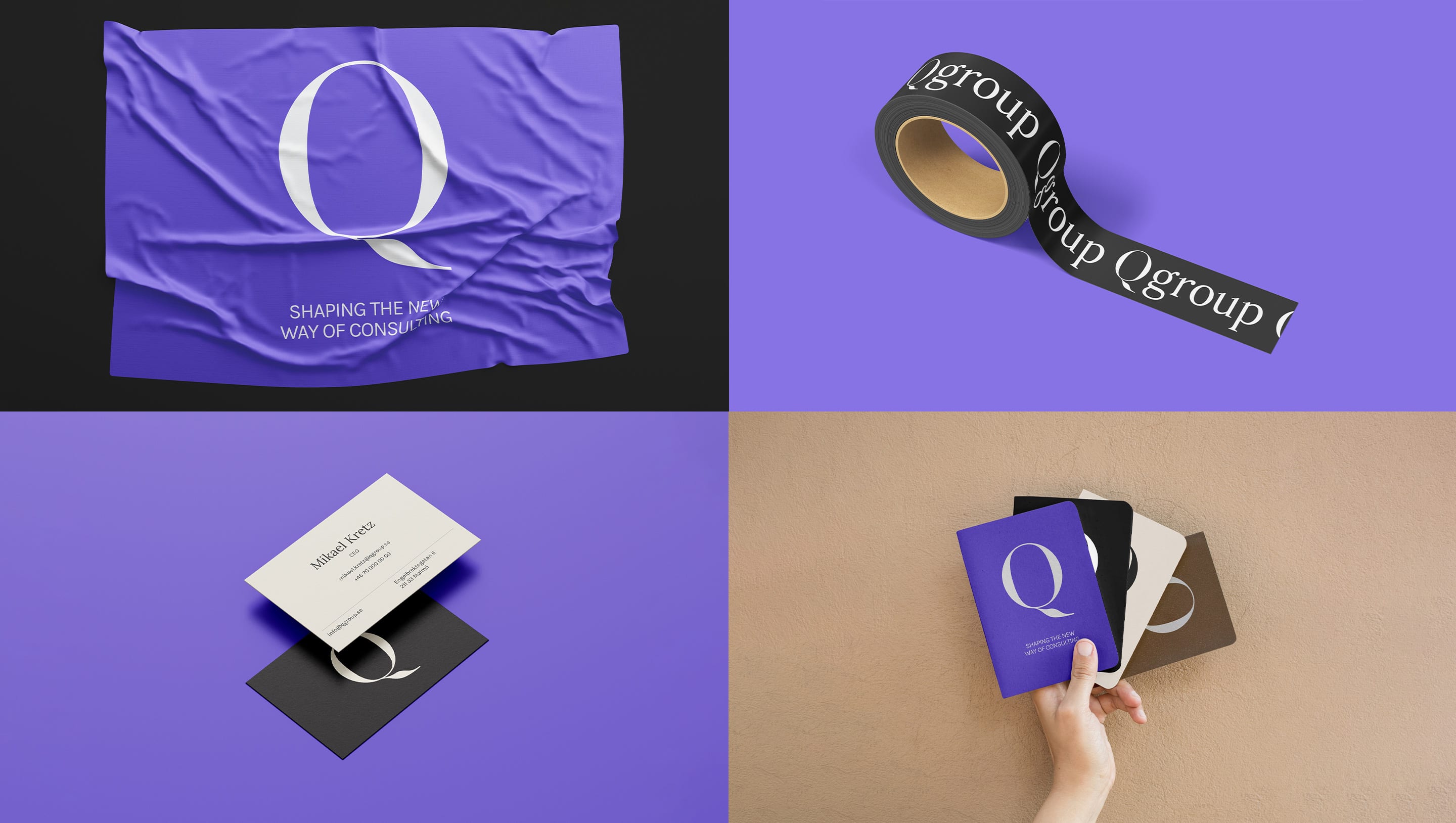 And a new website, of course.
We remade Qgroup's website from the ground up, giving it a user-friendly CMS for easy editing and a modern front-end architecture.
We designed it all as a headless solution, meaning the back-end content management system is separated from the presentation layer. This provides the kind of flexibility and scalability that's needed for a global organization to localize information and use data in multiple ways.
Design-wise, their site now matches the spaciousness and luxe attention to detail of their HQ.
Ready for the
big (BIG) screens
This brand identity refresh came in conjunction with prep for a high-visibility marketing campaign. Birde & Frankel, a creative marketing agency in Malmö, came up with the concept QUESTION IT (as in question it/Information Technology) that positioned Qgroup as a challenger of traditional ideas.
Our team at Fully Studios then created the concept and visual assets for a campaign called "Who's your boss?", where this message played on Stockholm's largest digital billboards.
Fear no questions
For the two week duration of this campaign, Qgroup cast aside their talent acquisition model of exclusively headhunting and opened themselves up to let anyone apply for a job on their website.
Thus Qgroup walked the talk of actively questioning accepted beliefs and models — by questioning themselves first.